Fen de Villiers grew up in Scotland, but found his sculptural calling in Antwerp (Belgium). After his education in the Royal Academy of Fine Arts Antwerp, he started his mission to reinvigorate sculpture to its most vital and energetic form. 
When you engage with a piece of Fen's sculpture, you intuitively feel the strength and harmony in the composition. He continuously seeks to capture this vibrant energy in archetypes that resonate with European tradition. 
Fen: "I take inspiration from the vitalistic early Modernist movements. Whether I work in bronze, plaster or stone, I am always looking for archetypes of strength, dynamism and energy, and seek to create powerful sculptures that uplift the viewer's spirit."
Fen's love for art and aesthetic strength leads him to experiment with different methods of creating sculpture. He is passionate about revolutionising the traditional way of sculpting with new, innovative techniques, yet always stays true to materials that stand the test of time, like bronze or stone. 
Fen: "Stone carving for me is the absolute essence of sculpture. You work directly in a material that was given to you by nature: raw and with its own free will, but at the same time pure and imbued with age-old vitality."
Manifesto for aesthetic reinvigoration
In the context of his latest stone sculpture exhibition 'Breakthrough', Fen has written a manifesto for the reinvigoration of aesthetic strength. His wish is to create a new movement with like-minded artists and creatives, to bring back the vitality in culture and art, which he believes is slipping away in the current cultural scene.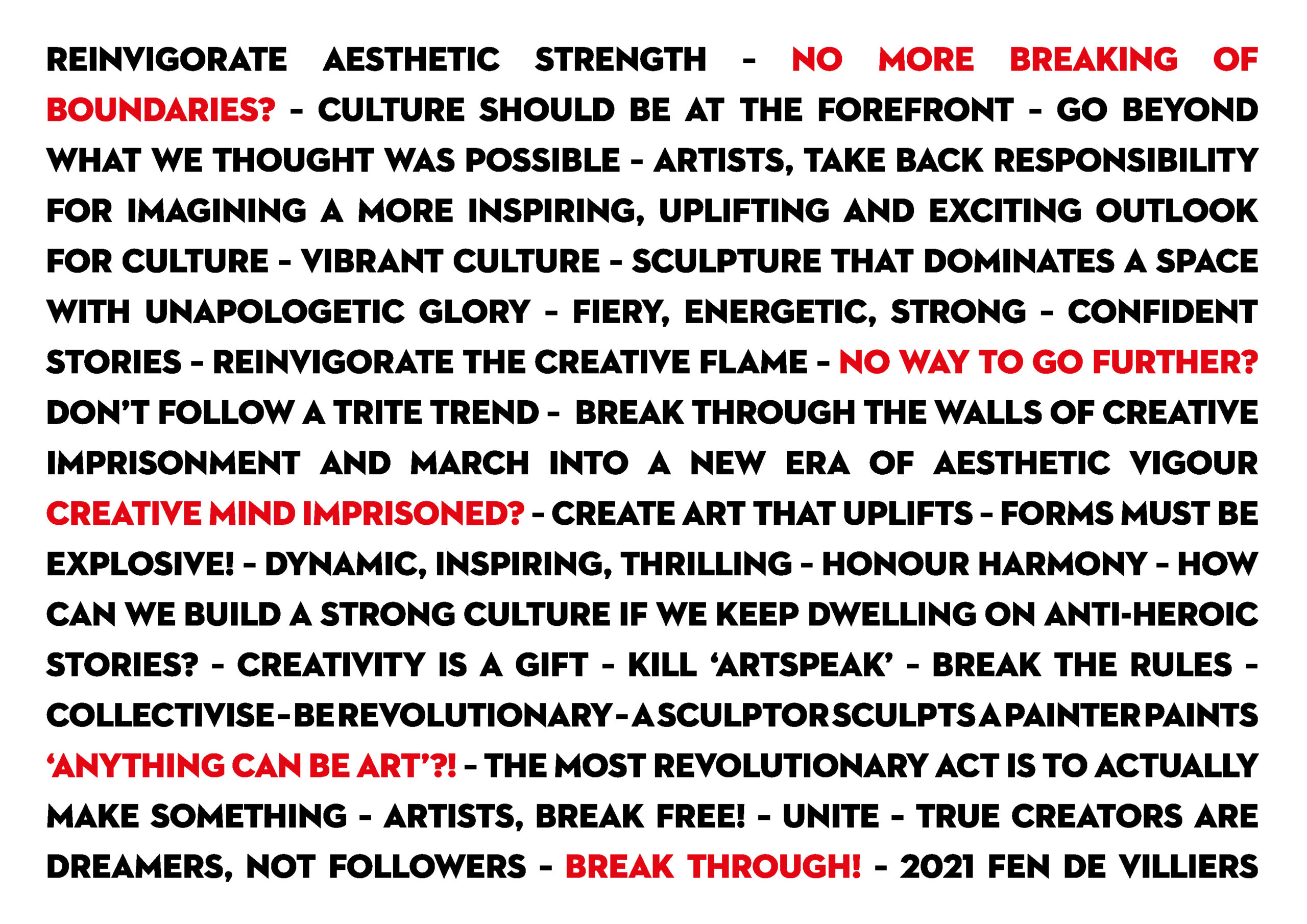 The image above shows the manifesto in visual highlights. You can download the full written version here.