Ink on paper, linocut print.
Edition of 10
475 euros
We accept cryptocurrency (BTC or ETH)
This image shows the original linocut Fen used to create this series of 10 prints. You really get a feel of how sculptural the process of printing is. Much like sculpting in stone, the material is carved away to create a powerful composition.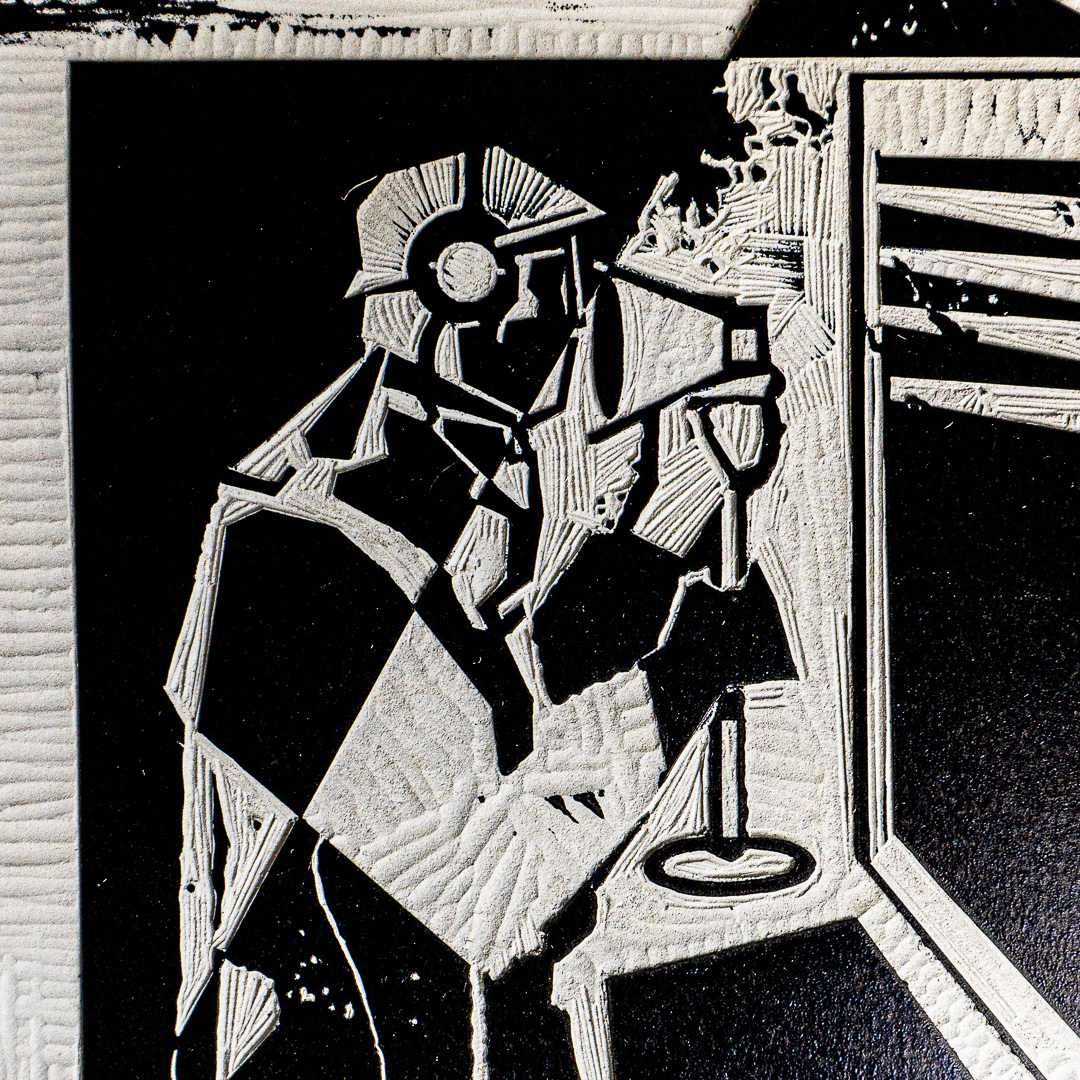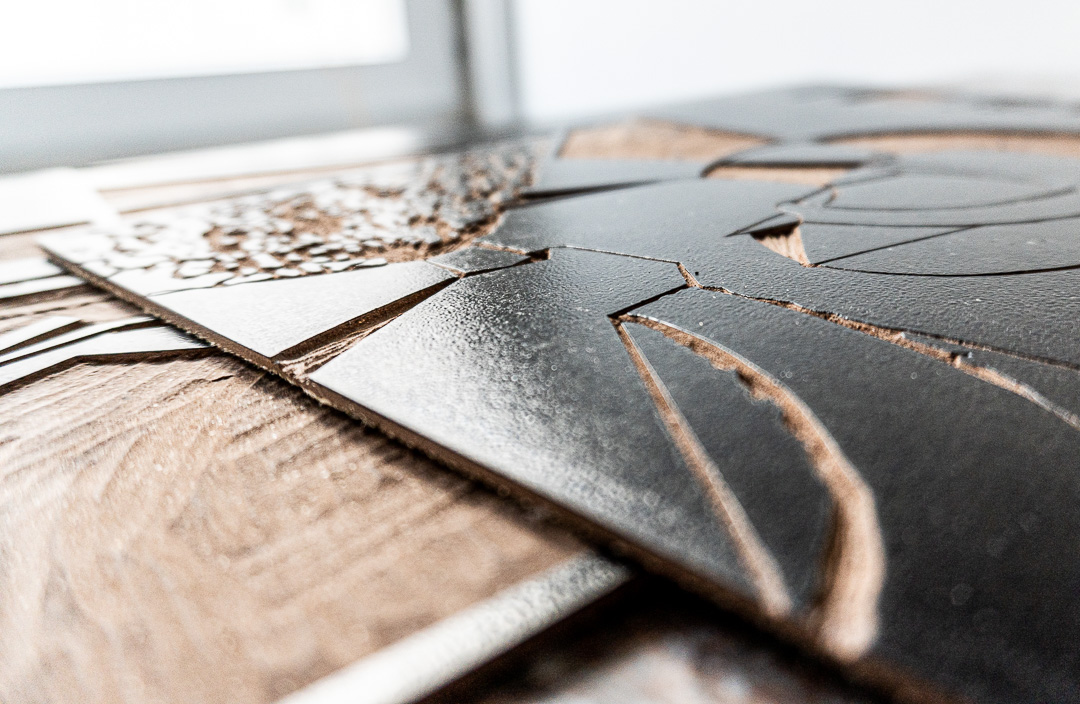 How to collect art work from the online gallery?
1
Contact us about the work you are interested in.
2
We plan a viewing appointment in Antwerp or online.
3
Pick up your art work in Antwerp or have it delivered after payment.