French limestone
Height 25 cm
This work loosely depicts a moment of contemplation or prayer.

"Compositionally I was driven by the tight intersecting forms layered upon one another. Perhaps these layered forms are a reference to armour, hence the name 'visored', which is alluding to face or eye shielding." – Fen de Villiers
9750 euros
We accept cryptocurrency (BTC or ETH)
"Stone carving for me is the absolute essence of sculpture. You work directly in a material that was given to you by nature: raw and with its own free will, but at the same time pure and imbued with age-old vitality." – Fen de Villiers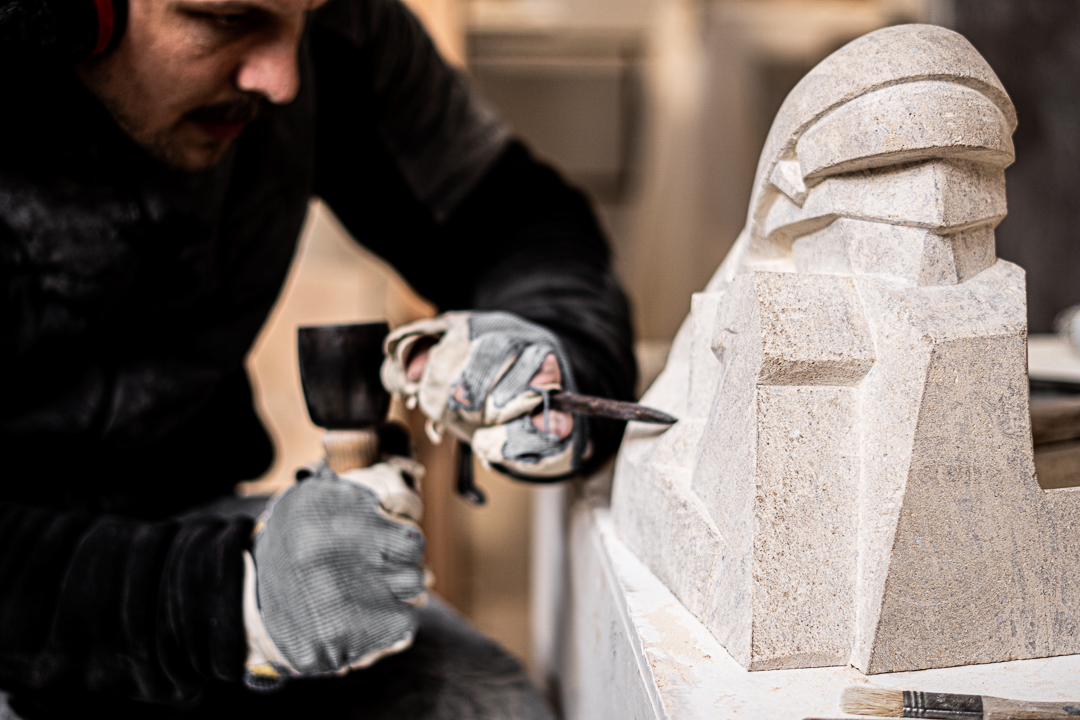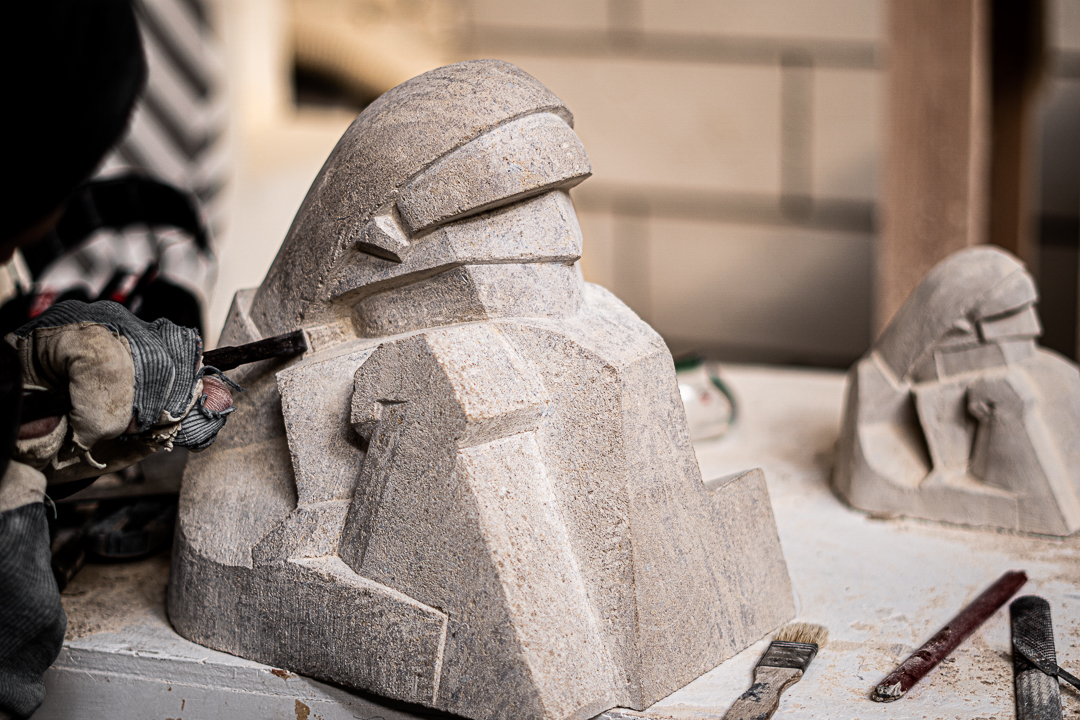 This work was featured in Fen de Villiers' stone sculpture exhibition 'Breakthrough' in 2021. 
How to collect art work from the online gallery?
1
Contact us about the work you are interested in.
2
We plan a viewing appointment in Antwerp or online.
3
Pick up your art work in Antwerp or have it delivered after payment.